LAURA JEAN MOSES
November 29, 1943 - March 27, 2022
Obituary For LAURA JEAN MOSES
PRIVATE MEMORIAL SERVICES
Laura Jean Harris Moses was born in Sanger, Texas on November 29, 1943 to R. L. and Susie Harris who are both deceased. She was the second of seven children. Her older sister, Flora, is deceased as well. She grew up in Wynnewood, Oklahoma during the cotton picking days when the family would travel back and forth from Wynnewood to Sanger to pick cotton. They spent time both places, but more time in Wynnewood as she grew older, went to school, accepted Christ at an early age and was baptized in Wynnewood before the family moved to Burkburnett, Texas in the early 50's. After the family spent several years in Burkburnett they finally moved to Wichita Falls, Texas in 1959 where she remained until her passing.
While in Wichita Falls, she attended Booker T. Washington High School, had her first and only child, Sheila. Most of her working years was in housekeeping.
She married twice, but her second and late husband, Thomas Moses, brought the most joy in her life. They did an extensive amount of traveling together before his passing in September, 2011.
Her life was dedicated to her parents, daughter, siblings, nieces and nephews. "Aunt Jean" was the go to person. She lived a peaceful, happy life, never addicted to drugs or alcohol and never spent a day in jail. She was just a beautiful person to be around. Physically she will be missed, but spiritually she will always be with us in our hearts as the legacy continues.
She leaves behind her daughter, Sheila Robertson Perkins; grandson, Quincy Robertson; granddaughter, Cherise Robertson; five great grandchildren; brothers, James W. Harris and R. L. Harris, Jr.; sister, Brenda Campbell, Darlene Johnson and Katie Lee; a host of nieces, nephews, relatives and friends.
SAFELY HOME
Author Unknown
I am home in Heaven, dear ones;
Oh, so happy and so bright!
There is perfect joy and beauty
In this everlasting light.
All the pain and grief is over,
Every restless tossing passed;
I am now at peace forever,
Safely home in Heaven at last.
Did you wonder I so calmly
Trod the valley of the shade?
Oh! but Jesus' arm to lean on,
Could I have one doubt or dread?
Then you must not grieve so sorely,
For I love you dearly still;
Try to look beyond earth's shadows,
Pray to trust our Father's Will.
There is work still waiting for you,
So you must not idly stand;
Do it now, while life remaineth--
You shall rest in Jesus' land.
When that work is all completed,
He will gently call you Home;
Oh, the rapture of that meeting,
Oh, the joy to see you come!
Photos & Video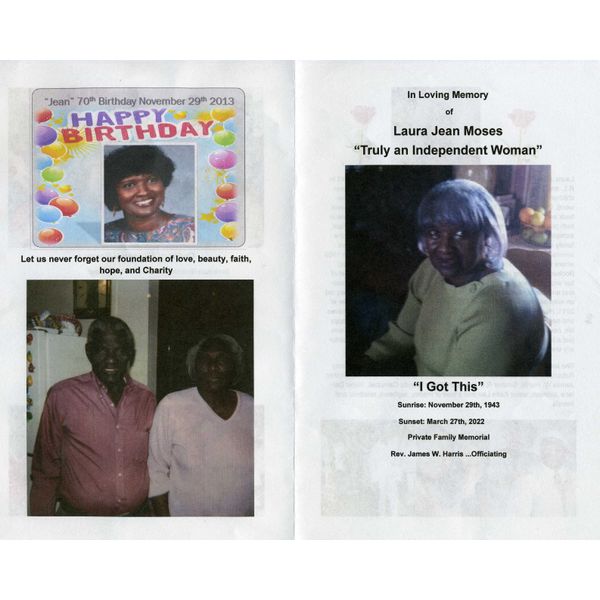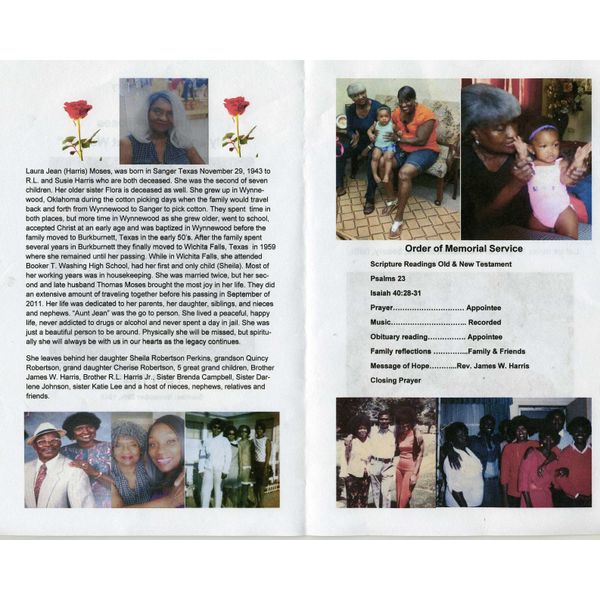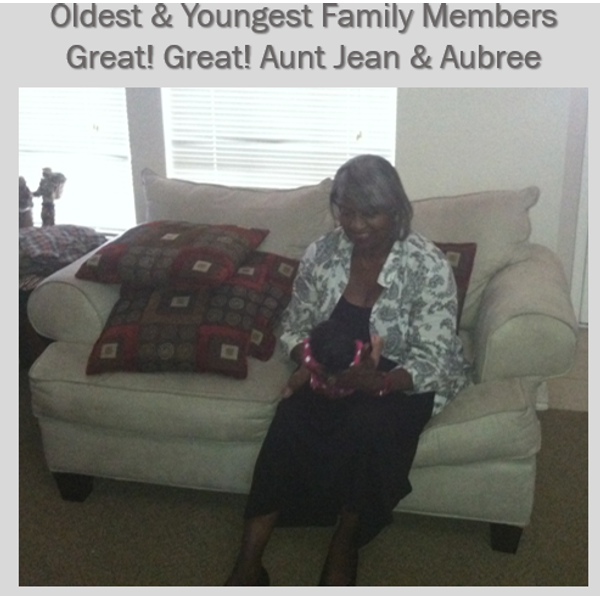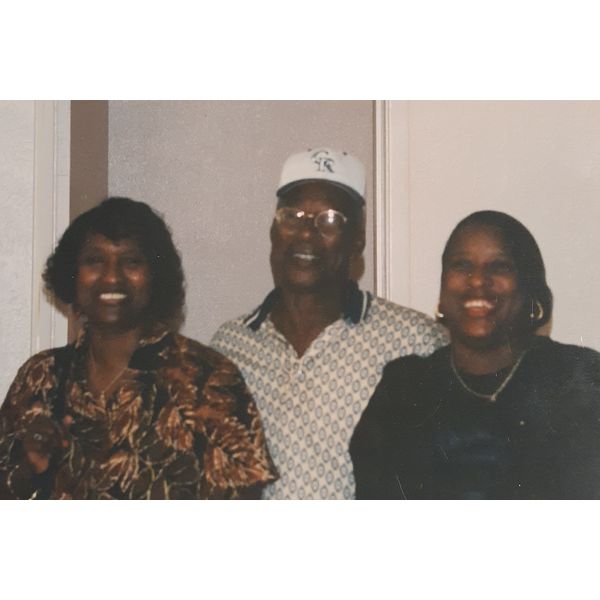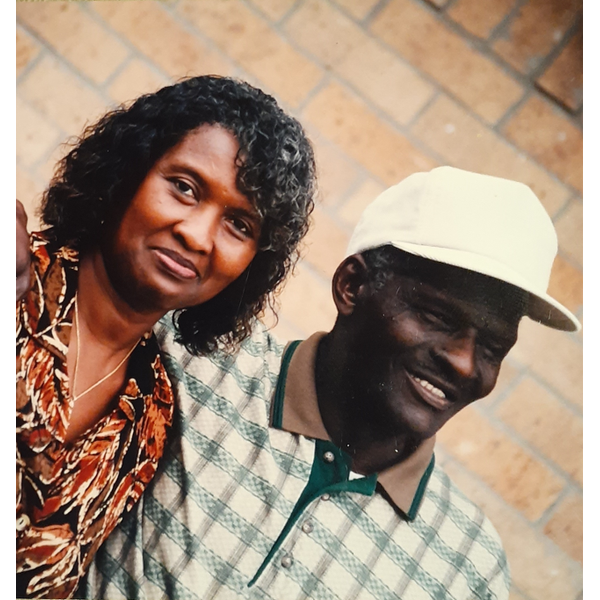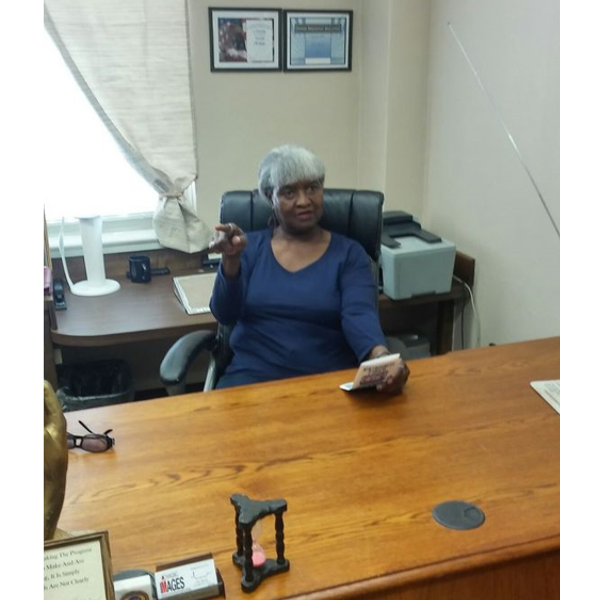 Add New Photos & Video